Full Legs
$65
From your toes to your bikini line
Lower Legs
$35
Just above your knees to your toes
Upper Legs
$35
Just below your knees to your bikini line
Brazilian
$50
Completely bare or leave some behind – your preference
Bro-zilian
$72
 The 'Male Brazilian' Wax
Lower Arms
$27
From just above the elbow
Full Face
$45
Eyebrows included
Eyebrows
$18
Includes shaping
Microblading (both eyebrows)
$375
including follow-up treatment
Powderfill Eyebrows (both)
$325
including follow-up treatment
Hybrid Brow (Powderfill + Microblade)
$425
Including follow-up treatment
Eyelash Enhancement (both upper lids)
$195
 Permanent eyeliner makeup
Classic Eyelash Extension
$150
 For that healthy look – both eyes
Classic Eyelash Extension Refill
$75
 For that healthy look – both eyes
Volume Eyelash Extension
$250
 For that Hollywood look – both eyes
Volume Eyelash Extension Refill
$95
 For that Hollywood look – both eyes
Full Moon Facial (60 minutes)
$70
 Featuring Sanitas products
Half Moon Facial (30 minutes)
$40
 Featuring Sanitas products
Quarter Moon Facial (15 minutes)
$25
 Featuring Sanitas products
Customized Back-facial (45 minutes)
$50
 Featuring Sanitas products
Combo Facial (face & back 60 min)
$80
 Featuring Sanitas products
Eyelash Lift and Tint
 $60
Waxing
Brazilian waxing is my specialty. This is what it's all about! I have been asked numerous times how can I do this all day long?!? Let me tell you how …First and foremost, I love building a personal relationship with my clients. I feel as if I have 100 best friends. Second, I love changing lives. Yes, a brazilian wax can change lives. Thirdly, performing a successful brazilian wax comes easy for me.
What exactly is a brazilian wax?
Every waxing artist has their own opinion of what constitutes a brazilian wax and some have even come up with clever names. I like to keep things simple – A brazilian wax is everything "downtown". The outside bikini line, upper pubic region, labia and around the anus all get waxed. It's up to you if you want to leave a strip, triangle, square – whatever. I will ask you what your preference is before I start.
Your first time?
I will need at least two weeks worth of hair growth to make your wax worthwhile. You will never, ever, forget your first brazilian wax! Everyone's pain tolerance is different. Most women do comment on the "ouch" factor, so don't be shy, I've heard every curse word and combination of curse words imaginable. Some redness and tenderness afterwards is to be expected. Again, everyone is different, not all skin types will react the same. By the next day it should return to normal. The more consistent you are with regular waxing the easier it will get for you. You should start to see new growth in a couple of weeks. You want to make your next appointment no sooner than four weeks and try not to go later than seven weeks; anything later and it's like your first wax all over again.
After Care
Keep it Simple! Keep it Clean!
For the next 24 hours wear loose comfortable clothing. Shower as normal but ditch any soaps that contain an abundant amount of perfume or dyes. They can provoke a mild irritation. If it's possible, try to sleep "commando" (i.e. ditch the panties, let your kitty breathe).
Rumors, Myths, and Facts
When Aunt Flo comes to town…
Don't let her keep you from missing your regular waxing session; come on in. I do ask that you wear a tampon while being waxed. Some women believe it hurts more one week before, and during menstruation. If you're nervous about the pain you might want to wait a week after your period.
Expecting mommas…
Ask your doctor first. If you have been waxed regularly and/or are in your last trimester, I won't bat an eye. But no matter what, always ask your doc.
Spray tans and tanning beds..
If you're planning a vacation or just wanting to spruce yourself up, you will need to plan strategically. A spray tan before a wax will most certainly result in an array of unique shades of skin pigment (i.e. I will wax your new tan right off). Spray-tan at least two days after your wax to avoid in-grown hairs. As far as tanning beds go; imagine a terrible sunburn in your southern region…OUCH…Not only am I removing your hair but you are getting a nice exfoliation while being waxed. Using a tanning bed one to two days before your wax increases your skin's sensitivity and using a tanning bed one to two days after increases your chances of a tender little 'sun' burn. Morale of the story…wait two to three days AFTER your wax to tan, atleast.
Is the feeling during sexual intimacy heightened after a wax?
Yes…Yes…YES!!! For the love of all chocolate in this world, YES!
Infections and ingrown hairs…
This sounds more scary than what it is. I will briefly discuss each topic, but if you have more questions please call or email me. I never, ever, double dip. I don't believe what some say about the spatula never touching the skin or the temperature being hot enough to kill viruses/bacteria. If I turned the wax up high enough to sterilize it, you would have bigger problems; like 3rd degree burns. A new disposable spatula is used every time I dip into the wax.
STD'S
A brazilian wax, as with any waxing, exfoliates your skin and opens your pores. If you have multiple sex partners my advice to you is to wait at least 3 days after your wax. Of course this advice won't guard you against STD'S. Please use common sense. If you're in a monogamous relationship use your best judgement. I know some women are eager to share their new 'funland' with their partners while other women don't want their partners to come near them for a few days. Only you know your body. But I can tell you without a doubt you will not contract an STD from my work.
Folliculitis/ingrown hairs:
There are so many factors that can cause this. Many things have to be taken into consideration. But when it comes down to it, you're either going to get a few ingrown, irritated hairs or you're not. When a new hair tries to break out of the skins surface the tip is very fine thus making it work a little harder to emerge. Very few do take a turn and start growing under the skin. It's more common for someone to develop an ingrown now and again than for someone to never ever have one. Folliculitis is when the follicle becomes inflamed resembling a very large pimple. I can't guarantee this will never happen to you. It's more common than you would think. My best advice to prevent/limit ingrown hairs and folliculitis is to keep the area well cleaned and exfoliated daily. There are products designed especially for this but I've seen and had the best results with daily use of products containing salicylic acid.
I will also further educate you at your appointment.
Staph:
Lets face it, Staphylococcus is everywhere. It actually lives on our bodies. The only way it enters into our bodies, causing illness, is through broken skin. Your skin should never be broken by waxing. It is more common to develop a staph infection shaving with a razor than it is with waxing. I am not a doctor so I can't guarantee you anything. But I won't lie to you and I would never do anything to you that I wouldn't be comfortable having someone do to me.
To sum it up, it all comes down to two things…Use common sense and keep it clean!
If you choose to have a brazilian wax to feel clean, carefree, and sexy or for a special 'someone', a brazilian wax is a beautiful thing!
Permanent Makeup:
Microblading is a form of semi-permanent makeup that creates fuller, thicker eyebrows and can partially or fully camouflage missing eyebrow hair with the addition of simulated hair using fine deposits of cosmetic tattoo pigments.
The treatment begins by custom-designing the desired eyebrow shape, then using individual tattoo strokes or 'feathers' in the area to plot the shape and style requested. The color choice is patient-specific and is mixed using a natural selection of micropigments to complement hair color and skin tone.
The procedure usually takes about two hours and requires a touch-up appointment in about four weeks. There is no "down time" and post-procedure care is similar to a tattoo. You will be sent home with an aftercare package, including instructions.
Skin Lightening:
Lightening treatments are only done after waxing is done first, so all prices listed include the cost of waxing. Prices also include a jar of self-use lightening cream and exfoliating gloves for you to take home. Lightening is very subjective. Some clients get the results they want with one treatment. Others take a few treatments. I cannot guarantee how your pigmentation will react to the treatment. But, if you're game, I am!
Facials:
I am welcoming Jeni Rangel to Waxing Moon as our new facial specialist.  Jeni will be doing facials customized and tailored to each individual client's needs. 
Jeni will be using all Sanitas products and will be offering back "facials" as well as combination treatments.
Sanitas skin care products are produced locally in Boulder, CO and are natural enough to eat! Waxing Moon will also have a retail products from Sanitas available for facial customers to further their skin pampering.
I keep two different types of wax on hand. A creme strip wax, which contains tea tree oil (a natural antiseptic/antibacterial) and eucalyptus oil (relaxes the pores for an easier pull). I use this wax 95% of the time because I feel it's more effective and leaves very little tweezing, if any. I also keep a hard wax on the warmer ready to go if ever requested.
Absolutely, under no circumstances is it ever okay to double dip. A new spatula is used each time I apply wax to my client. No matter what area of the face or body I am waxing I always wear disposable latex-free gloves. Any implements that come in contact with my client's skin are cleaned and fully immersed in a hospital-grade disinfectant. I love what I do and I adore my clients. I take your health seriously, as well as mine.
I offer skin lightening services using a kojic acid skin peel. I provide an aftercare package including a new jar of lightening cream and an exfoliating glove. I DO NOT USE BLEACH or any other harsh "whitening" product. 
For microblading I use pigments from the Beau Institute for Permanent and Corrective Cosmetics. Pigments are applied using disposable microblading pigment hand-tools of varying sizes. Hand tools are never reused. I also use a Lidocaine topical numbing cream to minimize discomfort.  I also offer Powder Brows and Eyelash Enhancements
Customized facials are administered using only Sanitas' line of facial and skin care products. These wonderful products are produced locally in Boulder, CO and are so natural you can eat them! Each new client will receive a thorough consultation with Jeni prior to administering any products in order to ensure that each client receives a facial tailored to their skin's needs.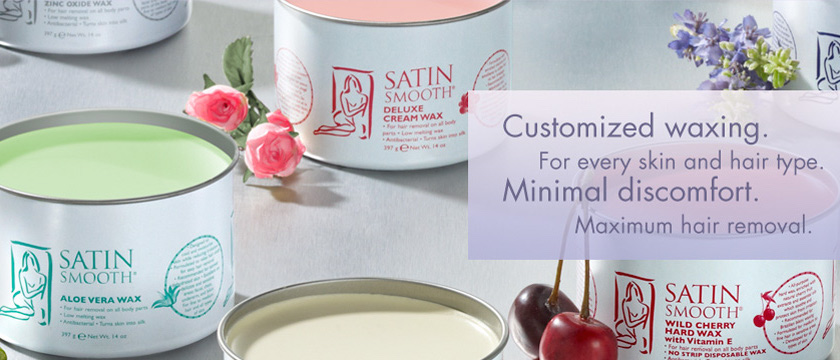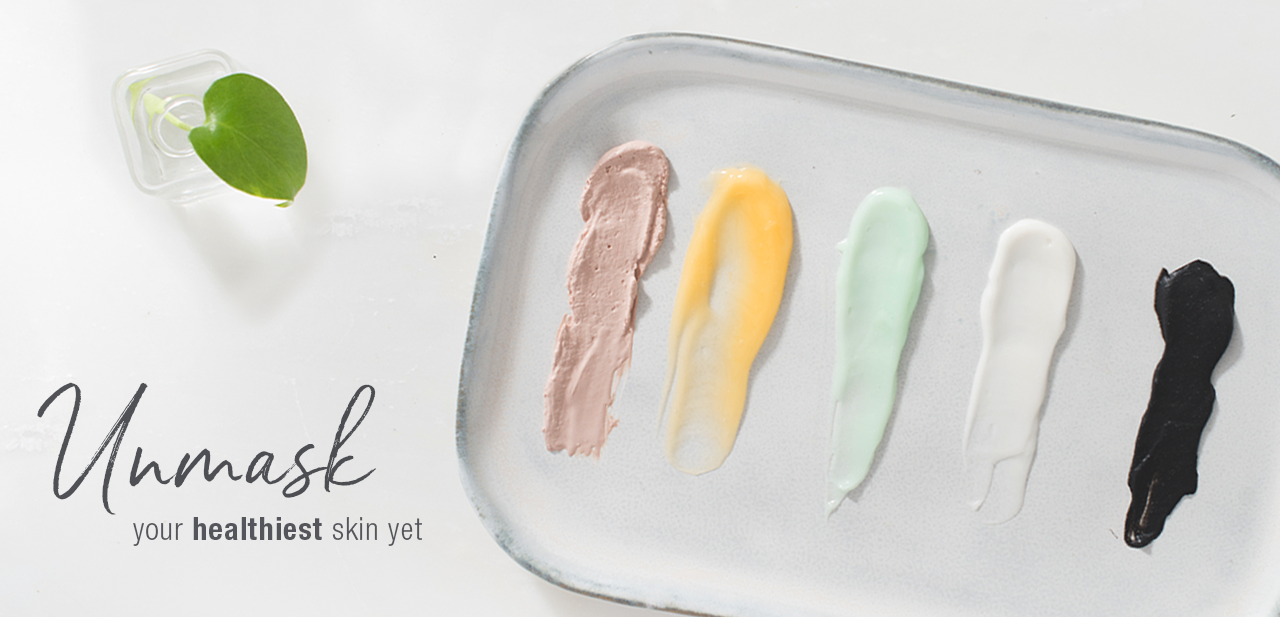 Hey there, welcome to Waxing Moon.
Because you are here you have probably come to a turning point in your life and decided to ditch the razor and seek out a better alternative to remove all that body hair that 'nature' has so humorously bestowed upon us.
My name is Kristi. I have been a fully licensed cosmetologist for 15+ years. My specialty has been wax hair removal and I've recently introduced a selection of permanent makeup services. I have found that I have an eye for detail, enjoy things that most people would find tedious, and am gratified by seeing immediate results of my work.